Configure External Secrets Operator to fetch secrets from Vault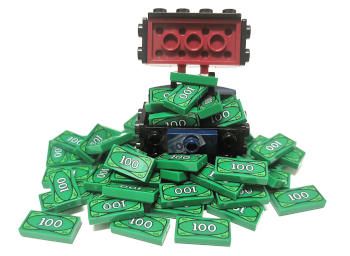 3 min read | by Jordi Prats
The External Secrets Operator can be configured to retrieve secrets from Vault, to demonstrate this we are going to use a test vault running on Kubernetes.
First, we'll need to setup vault, we are going to need a token the allow the External Secrets Operator to retrieve secrets, for this demo we are going to use a helm chart for a test vault where the token is test.
Install test vault
Installing this test vault doesn't take much:
helm repo add testvault https://pet2cattle.github.io/helm-testvault/
helm install testvault testvault/testvault -n testvault --create-namespace

We can use the vaultcli Pod to create the secret we want to store on vault, in this case is going to be s3cr3t:
kubectl

 

exec

 

-

it

 

testvault

-

vaultcli

 

-

n

 

testvault

 

--

 

sh

 

-

c

 

\


  

"echo test | vault login -; vault kv put secret/demo secret=s3cr3t; vault kv get secret/demo"



Install External Secrets Operator
To install the External Secrets Operator doesn't take much either since we don't need to configure much at the chart level:
helm install external-secrets \
    external-secrets/external-secrets \
    -n testvault \
    --set installCRDs=true

Configure ESO to use Vault
To configure the External Secrets Operator to connect to Vault we'll need to create a Secret with the vault's token and a SecretStore object pointing to Vault:
kubectl apply -f - <<"EOF"


apiVersion: v1
kind: Secret
metadata:
  name: vault-token
data:


  token: dGVzdA==


---
apiVersion: external-secrets.io/v1beta1


kind: SecretStore


metadata:
  name: vault-backend
spec:
  provider:
    vault:


      server: "http://testvault.testvault:80"


      path: "secret"
      version: "v2"
      auth:
        tokenSecretRef:
          name: "vault-token"
          key: "token"


EOF

As soon as this SecretStore is available, we can now create an ExternalSecret referencing the SecretStore to retrieve the actual secret:
kubectl apply -f - <<"EOF"


apiVersion: external-secrets.io/v1beta1
kind: ExternalSecret
metadata:
  name: vault-example
spec:
  refreshInterval: "15s"
  secretStoreRef:


    name: vault-backend


    kind: SecretStore


  data:


  - secretKey: demo


    remoteRef:


      key: secret/demo


      property: secret


EOF

This ExternalSecret is going to create a Kubernetes Secret containing the data it retrieves from Vault:
$

 

kubectl

 

get

 

externalsecrets
NAME

                                               

STORE

           

REFRESH

 

INTERVAL

   

STATUS

         

READY
externalsecret.external-secrets.io/vault-example

   

vault-backend

   

15s

                

SecretSynced

   

True

NAME

                                            

AGE

   

STATUS

   

READY
secretstore.external-secrets.io/vault-backend

   

13s

   

Valid

    

True
$

 

kubectl

 

get

 

secret

 

vault-example

 

-o

 

yaml
apiVersion:

 

v1
data:


  

demo:

 

czNjcjN0
immutable:

 

false


kind:

 

Secret
metadata:


(

...

)


type:

 

Opaque
$

 

echo

 

"czNjcjN0"

 

|

 

base64

 

-d


s3cr3t

---
Posted on 18/10/2022